It takes a couple hours of walking, buy you finally arrive at the entrance to the Brinestump Marsh where it is believed the Licktoad Goblins may make their homes here… and the closest thing to an authority in the region is the self-proclaimed Warden Walthus Proundstump.
As you approach the Lost Road Trail and turn off on it you head into the swamp, the light falling back behind you, the region darkening, trees shadowing, sounds of animals moving about, water moving… the wind rustling.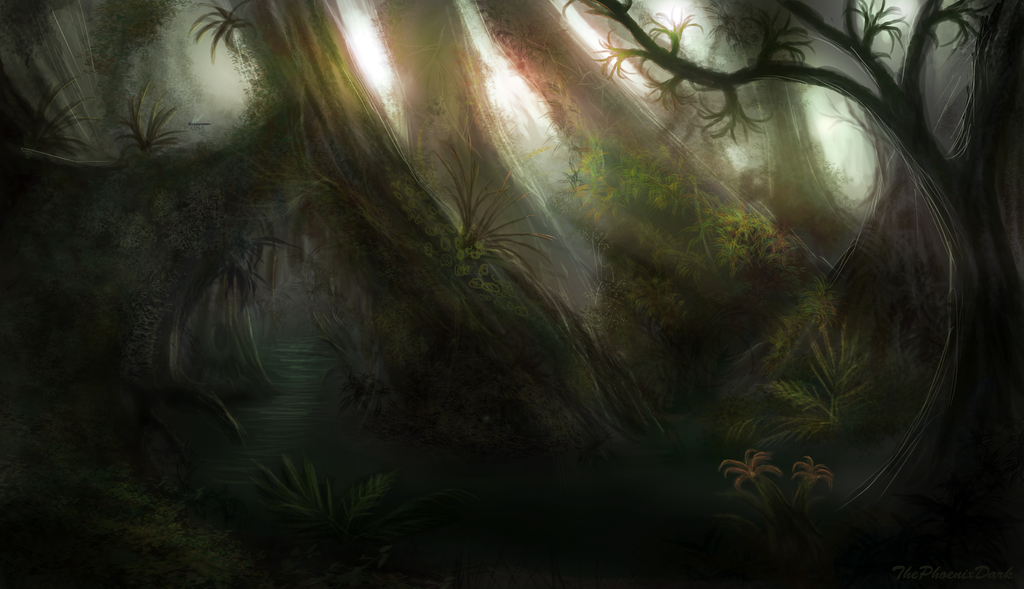 The air seems thicker as you walk into the swamp. The path is damp, your feet slightly sinking into the ground and branches and other pieces of nature get into your way. As you walk, you hear something jump about off to the side, and then disappear silently again.
Continuing on quietly through the swamp, you make your way through the thick air, with trees hanging over you, ducking under the odd one that gets in your way. The noise suddenly begins to quiet down as you are walking for a while – things become stiller as you are walking after about 30 minutes.
Roll Perceptions.